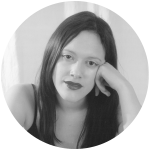 Susanna Jacoby – Singer
I have been a customer of Mei Turner at the Rainbow Connection in Shrewsbury since 2003. I have naturally very curly hair, and Ms Turner has done an excellent job in straightening my hair since 2003.

I have my hair straightened by Mei on average of two to three times a year and have visited the salon approximately 22 times in total over the past 11 years to have this done. Each time, Mei has done an superb job straightening it. It is always left in excellent condition after it is treated by her. It is soft, silky and poker straight.

I live in Cheltenham in Gloucestershire, and travelling to Shrewsbury is a 4 hour round trip for me. With the procedure taking approximately 5 hours to do, this is nearly a 10 hour day for me. In 2004, I did once try having the Yuko System done on my hair at a local salon in Cheltenham where I live, purely for convenience. I was nervous about doing this because Mei is so experienced in the Yuko System and has undertaken thousands of the treatments. (I understand that she is known as the UK's leading expert in Yuko. When I have asked her how the System works in the past, I have been impressed by her in-depth knowledge and understanding of it.)


Lead Singer, Fire Fly Jazz Band
Suzanna Jacoby BSc, DipSW
Consultant and Expert Witness - Children & Families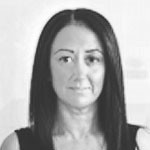 HELEN CLENCH
Love it, my hair looks and feels amazing. Really happy with it. Can't manage without it now.
Thank you Mei.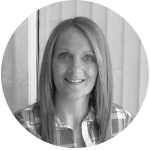 Lynne Rowley
Mt hair has always been unruly - no matter how much I tried to tame it! I have been coming to Rainbow Connections Salon, from Preston, to have my hair thermally straightened by Mei H G Turner since 2003. Mei always takes a lot of care to explain the process to me & what it involves, & the result is always AMAZING! It makes styling my hair so much easier on a daily basis, for at least 6 - 8 months.
Coming to Rainbow Connections Salon is an absolute pleasure & I'm always happy to while away a few hours in the calm & serene surroundings.
Thank you so much Mei, you are fantastic!
Lynne Rowley
Preston, Lancs.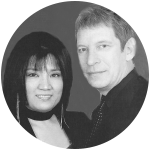 Chiho Sunamoto
My name is Chiho Sunamoto and I am a Singer and International Keyboard Artiste and perform both in the UK and internationally.
I have known Mei Turner for approximately 18 years, initially as her keyboard teacher and since 2002 as my hairstylist.
In my profession, appearance is extremely important and prior to most of my UK performances, Mei has always been second to none cutting/styling and straightening my hair using the Yuko Japanese Thermal Straightening System. Her expertise in this specialist type of hair treatment is equal to that of the leading international hairdressers I have known and I have always been extremely satisfied with her work. She has an excellent reputation nationally for the very high standard of her work and in the last few years, Mei also cuts and styles my partner Jon Smith's hair, Jon is also a popular Singer and Keyboard Artiste by profession.
We will remain to be her loyal clients for her hair cutting skills and hair straightening treatment whenever we get our chance to travel from our homes in Newcastle upon Tyne and Nottinghamshire
Regards,
Chiho & Jon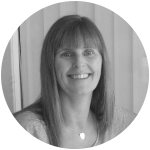 Mrs Karyns Taylor from Blackpool
I have been coming to Mei H G Turner @ Rainbow Connection for my Yuko treatment since 2003 and I am always really happy with the results.
My natural hair has always been extremely thick, frizzy and unmanageable. I tried everything from home straightening to salon perms to get it manageable but they all made my hair even drier and every time I washed my hair it would be a battle to get it anywhere near tame again.
Since coming to Mei, that has all changed and now I can literally wash and go – I don't even need to use a hair dryer or flat iron all the time!
Although the straightening system is very good, the reason I get such good results is the care, attention and patience Mei pays to my hair, ensuring she puts proteins back throughout the process so that when it is done my hair is not only straight but soft and silky too. Although this procedure takes about 5 to 6 hours, but it is worth it as it means that I will have at least 8 to 9 months of stress free hair and the amount of time I save in styling my hair is enormous!
Make the change
For the results you dream of book a consultation with Mei or call the salon on Tel 01743 235344 or 01743 235345 for an appointment.